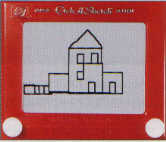 Cheap utilities, cheap telephone calls, cheap gas, cheap electric, utility warehouse, & all other utility matters.

An information resources directory (UK based) for busy people who have little time for planning things in their lives. We all need to 'plan 4' things so let us make your task as easy as possible.
Please use our carefully selected featured links below to obtain information & quotes for all types of utility matters. This portal is FREE for anyone to use.
For alternative sources of information please visit our alternative information portals on the left where we have personally selected great value for money products & services - we have done the research so you don't have to.


Featured links
Cheap Utilities: We have the UK covered when it comes to cheap utility related web sites. Each website is individually approved before inclusion into the directory. New web sites are assessed and added daily. Whatever utility service you are looking for, you're sure to find it here.

Quick links to our CHEAP UTILITIES guide -
deregulation I utility warehouse I telecom plus
home telephone I why I should switch I energy

Featured links


TOPICAL CONTENT......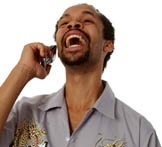 Deregulation in the UK utility market place has brought down prices & raised confusion at the same time. In the early days of deregulation especially in the energy sector, mis-selling & confusion marketing was rife with so much bad press it is no wonder your ordinary home owner felt safer with the devil they new even though it was likely costing them more to stay with the big brand name.

However, joe public are a little more wary & familiar with the concept of the same pipes or wires delivering a selection of companies energy as varying prices. The concept is simple to understand if you can just imagine different billing meters on the same set of gas pipes or electrical cables - it's the same stiff coming down the line - it's just about selecting which billing agent you want to send you a bill each month.

Now that the initial flurry of daft mis-selling by some rogue agents has practically gone away you would think it would be easy to assess which company is offering the best deals for maximum saving - if its the same stuff coming down the line irrespective of who bills you then it makes sense to get it for as cheap as you can.

However, what we have in the market place now is an array of split level tariffs that seems to need a degree in science to calculate. Some companies have a strap line of 'no standing charges' only to find that their cost per unit is the highest in the country. Others have low standing charges for low users but have higher unit rates while at the other end of the scale they have very cheap cost per unit for the higher user only to find a double cost for the standing charge.

In all honesty, most tariffs will overlap in bands depending upon your usage & there are a mass of cost comparison web sites that are meant to do the maths for you but these again are NOT simple to use & very much reliant upon you the customer pumping in the correct information.

Did you know that most of these comparison web site are actually sponsored (paid for) by a select few energy companies which is why you will vary rarely get two comparison web sites coming up with the same cheapest supplier for your usage - confusion reigns!! All this is not meant to be doom & gloom for you but to simply tell it like it is - no spin - no hype.



But, for all this, the deregulation circus has been of immense benefit to homeowners & businesses alike. Imagine for a minute what cost you would be paying for your telephone calls if BT were still the monopoly supplier. I can just imagine it - another version of trim phone sat on the side board with a drip feed money supply to your mortgage account for even making an evening local call & having a second line into your home would be seen as very extravagant.

What we have now is a mass of choice, very cheap calls & technology lead hand sets with ever increasing digital speeds that makes communicating a doddle at a fraction of what it used to cost. So I say bring it on...bring it all on & more.

Having persuaded you that having choice of supplier in the utilities market place, how do you actually find a good overall honest & ethical supplier - one that would allow you to jump ship at a moments notice if you were unhappy without any tie in contract periods - what if there was a supplier that could even consolidate most of your household bills onto one simple account with one simple direct debit that saved you shed loads of money each month - guaranteed!! - without the hassle of checking rates every other month just to make sure you are getting a good deal.

Sounds like the heaven doesn't it. Well let me astound you their is such a company - it's a fully british PLC who has invented the first integrated household billing system in the UK.

Yes you can have cheap telephone calls, the UK's cheapest gas & electric, cheap to run mobile phones, cheap internet connection & even cheap freephone numbers aimed at the domestic market ALL ON THE ONE MULTI-SAVE BILL - No more chasing & checking a whole host of direct debit payment s flying out of your bank account at random during the entire month.

Let me introduce you to Telecom plus PLC. This company is a customer gathering organisation that bids in the mass market place for cheap deals. You will belong to the Utility Warehouse savings club & the more services you have with them, the more money you save each year - they even have a loyalty bonus payment system each year - its great!

WIth no minimum contract periods on any of their standard services their motto is 'Just try it' - if you don't like the savings simply cancel at anytime. It is as simple as that.

How do you go about getting hold of their literature & services as you have never seen them advertised or in any shops? Well the beauty of this outfit is that you probably have a local agent already in your street but don't really know it.

This is because they are the only Utilities company to use the power of word of mouth marketing or referral marketing as they like to call it. Imagine the savings this company is making by not having expensive advertising or a multitude of over priced high street shops & staff to keep running.

We fully recommend their services without hesitation. Use some of the links on this page to find out more about them.

Find a Telecom plus Distributor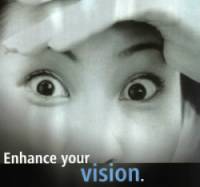 About us......
In essence Plan4 comprises a company group and a collection of web sites offering a variety of products and services. But in reality Plan4 is the realisation of a simple business concept that first launched Planning - Approval in 2000.
The concept that has become the cornerstone of Plan4 is simple: "Provide free, easy to use portals that lead users directly to the information they require."
As electronic technology improves the speed at which we can receive information, so too we increase our expectations of that speed. By avoiding heavy loading web sites containing large images, flash presentations and obnoxious audio content we have consistently delivered fast loading sites that get down to the business of delivering information efficiently and accurately. After all, that is what we wanted and correctly assumed that others did too.
We have always made a point of monitoring trends in the various markets that we serve and updating our online offering to keep pace with public demand. As serious internet users ourselves, we are always trying to design things in a way that we would want them. We hope you find our web sites useful and easy to use.